Faith West Housing
1920 Northwestern Ave, West Lafayette, IN 47906
Map
Faith West Housing seeks to minister to the residents and students of West Lafayette by providing safe, affordable, convenient and comfortable housing.
| | |
| --- | --- |
| Mon - Fri: | 8:00 am - 5:00 pm |
| Sat-Sun: | By Appointment |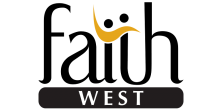 Description
Covenant Housing at Faith West is truly unique, for it encourages its residents to live a lifestyle that is consistent with the Bible. Faith Church will have staff on site that will be available for mentoring, emergency counseling, and a variety of other services. Residents will be encouraged to live out their faith and live in a way that honors God. Worship services, lead and conducted by Faith Church, will be held on Sunday mornings and open to the entire community. In addition to the convenience of living only one mile from Purdue University (with a guaranteed parking space), each resident will also enjoy the privacy of their own bedroom and bathroom. All units come fully furnished - including washers and dryers - and free high-speed Wi-Fi internet and cable is included. Various floor plans exist ranging from 2-5 bedroom units. On the main floor there is a full service restaurant, a state-of-the-art fitness center (membership is free to those leasing rooms), basketball gym, study room, TV lounge, community meeting space, and much more. Please visit our main website at http://www.faithlafayette.org/west/housing for more information about covenant based housing.